Main content.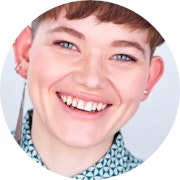 Taylor Marie Rasmussen
Based in NYC
They / Them / Theirs • Member Since 2018

Back to Directory
My Story
I'm an actor, a writer, a Shakespeare enthusiast, an admirer of folk ballads new and old, a cosplayer, a genderqueer human, a third-level cleric, a reader of runes, a baker of pies, a reckless destroyer of full coffee pots, et. al., etc.
Sexual Orientation
Bisexual / Pansexual
Gender Identity
Genderqueer, Non-Binary
Discipline
Actor, Writer
Vocal Range
Alto, Occasional Tenor
Unions & Affiliations
AEA
Website
https://www.taylormarierasmussen.com/
View Resume