Main content.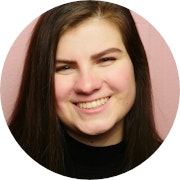 Rebecca (Becky) Hermenze
Based in New York City
She / Her • Member Since 2018
Back to Directory
My Story
Becky is a freelance theater artist, arts administrator, and Gemini. Recent projects include NOW SERVING (Radiohole); IS THIS A ROOM (Half Straddle); DR. REES ZITI... (Ars Nova's ANT Fest 2019); THE SEAGULL (Elevator Repair Service - workshop).
Sexual Orientation
Lesbian
Gender Identity
Female
Discipline
Dramaturg & Theatre Administrator
Unions & Affiliations
LMDA
Website