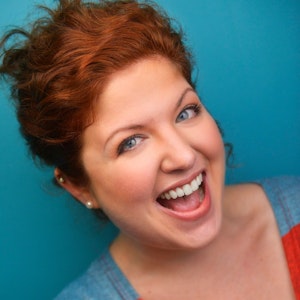 Meagan Michelson
Based in NYC and Boston
She / Her / Hers • Member Since 2019
Back to Directory
My Story
"Your voice makes me want to write a character for you." –Adam Guettel... I'm the brassy, bluesy, old-school beltress with kick-ass comedic chops. I've originated a role Off-Broadway, performed at several regional houses, and gallivanted around the country on national tours. In addition, I've made major headway in the cabaret world: I premiered my original one-woman show, MOTHER MARY SAYS TO ME, at 54 Below, and also performed it to a sold-out crowd at American Repertory Theatre's OBERON. I hold my B.A. in English from Harvard, my M.F.A. in Musical Theatre from The Boston Conservatory, and the following dream in my heart: to become the lesbian Bette Midler of our time.
Sexual Orientation
Queer / Lesbian
Gender Identity
Female
Discipline
Singer / Actor / Mover
Vocal Range
low E to high C with Merman belt
Dance Experience
a strong mover with LOTS of moxy!
Unions & Affiliations
EMC
Website
http://www.meaganmichelson.com
Resume
View Resume