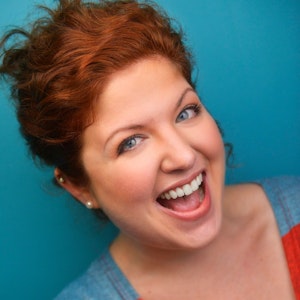 Meagan Lewis-Michelson
Based in NYC and Boston
She / Her / Hers • Member Since 2019
Back to Directory
My Story
"Your voice makes me want to write a character for you." –Adam Guettel... I've been called "lesbian Lucille Ball" and "a songstress serving Mary Testa vibes." Long story short, I'm a brassy, jazzy chanteuse who loves nothing more than making people laugh. I've performed Off-Broadway, regionally, and on national tours. I've also made a splash in the cabaret world, premiering my original one-woman show, Mother Mary Says to Me, at 54 Below and performing it to a sold-out crowd at American Repertory Theatre's OBERON.
Sexual Orientation
Queer / Lesbian
Gender Identity
Female
Discipline
Singer / Actor / Mover
Vocal Range
low E to high C with Merman belt
Dance Experience
a strong mover with LOTS of moxy!
Unions & Affiliations
EMC
Website
http://www.MeaganLewisMichelson.com
Resume
View Resume