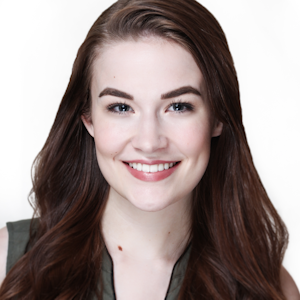 Jenni Chapman
Based in San Jose • CA
She / Her / Hers • Member Since 2018
Back to Directory
My Story
Hey! I'm an SF bay area native with a BFA in musical theatre from Emerson (in Boston, MA). I'm back in the bay area with my partner of 3 years; I spend my time taking headshots, photographing theatre productions, performing in both plays and musicals, and desperately trying to get more than 8 hours of sleep. I'm here for anything involving queer voices, photography, alto roles that aren't just the funny sidekick, and a little bit (or a lot) of theatre magic. My dream show would be a folk-based musical with exclusively queer/enby characters, shadow play, epic puppetry, and a bittersweet happy ending.
Sexual Orientation
Lesbian
Gender Identity
Female
Discipline
Actor, photographer, dialect coach
Vocal Range
Alto/Mezzo w belt
Dance Experience
Very confident mover and tapper.
Unions & Affiliations
EMC
Website
https://www.jennichapman.com/
Resume
View Resume