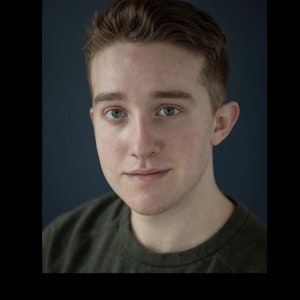 Dan Rice
Based in Cleveland & Pittsburgh
he/they/ze • Member Since 2022

Back to Directory
My Story
Dan Rice (he/they) is a performer, writer, activist and current student at Baldwin Wallace University studying Music Theatre. Originally from Birmingham, Alabama, he was a Trans Youth Ambassador for the Alabama chapter of the Human Rights Campaign. He has been quoted in NBC and the New York Times for his advocacy and has also published his own works in BroadwayWorld and the Buckeye Flame. He recently founded TransEq, through which he runs trainings on transgender identity, history, and equity.
Sexual Orientation
Queer
Gender Identity
Transmasculine, Trans Man, Nonbinary
Race/Ethnicity
white
Discipline
Actor, Singer, Dancer
Available for Gender Consulting
Yes, I'm available to provide paid gender consulting services for productions. Learn more about Ring of Keys gender consultants here.
Vocal Range
Baritenor
Dance Experience
Ballet, Tap, Jazz, Lyrical, Contemporary, Hip Hop
Unions & Affiliations
EMC
Website
https://linktr.ee/dannyeggs
Resume
View Resume