Main content.
The Virtual Home Studio w/ Key Julianne Merrill
May 12, 2020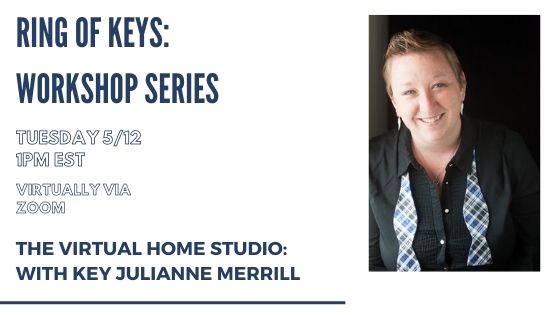 Description: An overview of basic home studio software and gear for the virtual collaborator. Will cover recording techniques and video editing to create demos and virtual collaborations. Will also hold a Q+A.
Bio
Originally from Indianapolis, Julianne works in NYC as a Professional Music Director, Pianist, and Electronic Music Designer. Recent credits include: Fun Home, a reading featuring Jenn Collela, Will Swenson, Kate Baldwin and Caitlin Kinnunen; Virtuoso at The DiMenna Center; Rock Of Ages MD/Sub Off Broadway; American Morning at Prospect Theater Company; Man of La Mancha at the John W. Engeman Theater; A Christmas Carol at Westchester Broadway Theater; The Hunchback of Notre Dame (Key 2) at The Argyle Theater; Matilda and Smokey Joe's Cafe at Alpine Theater Project; Junie B. Jones with TheatreworksUSA. In addition to conducting and performing, Julianne runs a New Work Development Lab at The International College of Musical Theatre and specializes in pit technology consultation for live performance.