Save the Date: Queering the Gala
Monday, January 29, 2024 10:30 PM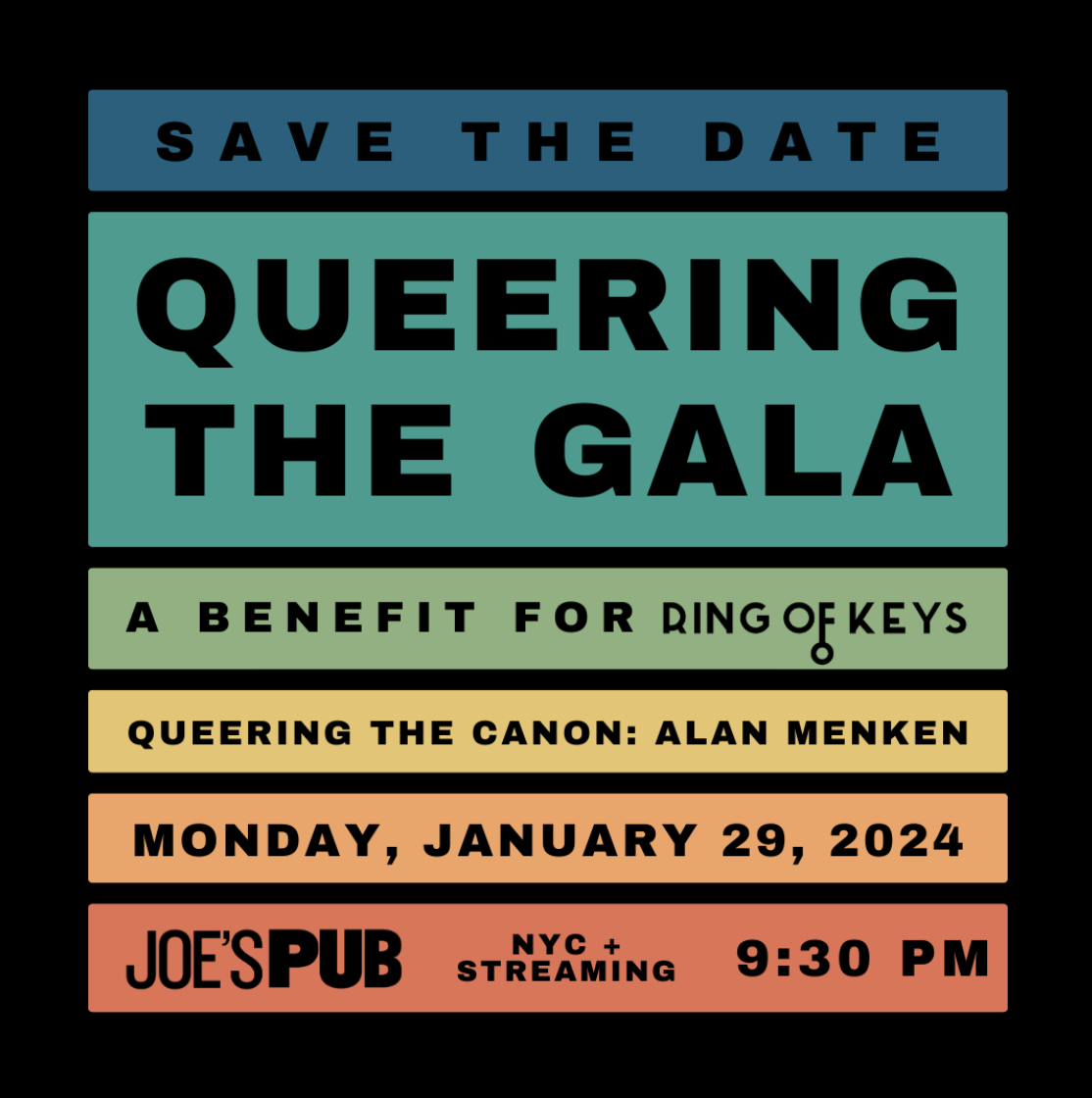 MONDAY, JANUARY 29, 2024
Save the date for Ring of Keys' inaugural gala—QUEERING THE GALA—a benefit event for Ring of Keys, celebrating 6 years since its founding.
The centerpiece of the evening will be an elevated edition of Queering the Canon, highlighting songs by Alan Menken presented through a queer lens, with response songs created in conversation with his work by an all queer cohort of songwriters, performed by an exciting cast not to be missed.
Accompanying the concert, we will also have a silent auction with high level packages including Broadway experiences, food and wine, and custom gifts.
We can't wait to see you at Joe's Pub in 2024! 🏳️‍🌈🏳️‍⚧️
It won't be under the sea or in a little shop of horrors, but it will be a whole new world—and it will be fabulous, baby!